Foodies may know Austin, Texas, for its barbecue and Tex-Mex. But real estate investors know it as one of the hottest markets for small multifamily properties and suburban short-term rentals.
As an avid investor himself, real estate agent Bryan Noth knows which neighborhoods and strategies tend to work well for investors who want to break into the Austin scene. Due to an uptick in buyers, it takes an expert to find the right deals. Noth is the agent who can lead investors toward the real estate equivalent of a local greasy spoon—and everyone knows those places are always the best.
Learn more about the particulars of the Austin market in Noth's own words.
My real estate background
I have been an investor for many years and a full-time agent for the last three years. Last year my team worked with approximately 250-300 clients, 50% or so of which were solely investors.
What makes the Austin market unique?
Austin is certainly a magnet market for growth with respect to both business and population. This has been highlighted recently, but in truth, the market has experienced steady growth for decades.
The geographic location also creates some wonderful natural amenities. The Colorado River cuts through the middle of Austin, creating waterfront allure and a great place to enjoy outdoor activities. The Hill Country to the west forms stunning hillscapes covered in lush greenery. And of course, the annual festivals and music scene have quite a following here.
---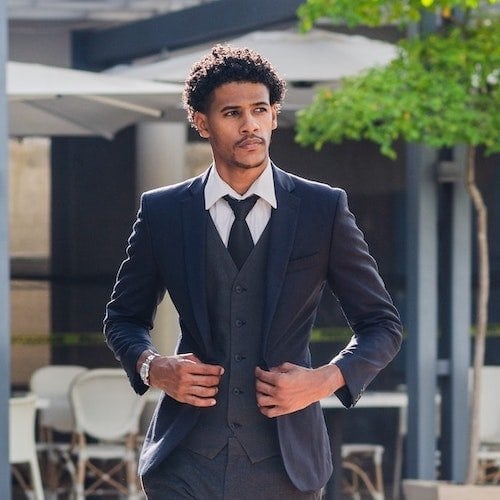 New! Investor-friendly agents in Austin
No matter your investing experience or where you're looking to invest, connect with a local agent who knows the market inside and out and can evaluate properties from an investor's perspective. Here's how BiggerPockets's agent marketplace works:
Pick your market
Share your investment criteria
Match with an agent!
---
What kind of numbers can investors expect in Austin?
This varies by location and asset type. Cap rates are compressing quite a bit for single-family homes and small multifamily properties due to rising prices. Rental growth tends to lag, and that creates a disparity in a quickly appreciating market.
Rent to purchase price ratios of 0.3% to 0.8% are common, while cap rates range from 2% to 6%. It's highly dependent on how each investor runs their numbers and on the respective asset class. For commercial properties, 3% to 5% is a reasonable expectation.
How competitive is the Austin market right now?
Austin is quite competitive right now, driven by low supply and high demand. Average days on market is 17-18 days, but homebuyers and investors typically feel the pressure surrounding newly released inventory. Those statistics run closer to three to five days on market, and there are often multiple offers over list price as well as waived contingencies.
What do you love about your market?
The versatility. You can have the true downtown urban appeal, and within an hour, you can be in the suburbs or the Hill Country touring wineries. From taco trucks to fine dining, it's all here.
What neighborhoods are you most excited about?
I have really enjoyed seeing the east side of Austin develop more, bringing in local businesses and nicely finished real estate developments. Another favorite pocket is the corridor between the Apple campus and the Domain. This area is primed for growth with the fundamentals of infrastructure and employers. I expect it will be a solid, top-performing area.
What type of properties do you think investors should consider in the Austin area?
Whatever matches your comfort level and strategy. This is one of my favorite aspects of real estate investing—there are so many ways to make money!
As far as specific niches, small multifamily properties that can be converted into condos and sold as individual units create huge exit strategy potential; using this strategy switches your potential customer market from investors to homebuyers. Similarly, lots zoned for ADU (Accessory Dwelling Unit) developments could have a huge upside for forced appreciation.
Which strategies are having the most success in your market?
Flips have proven to be very successful for myself and for investors who have systems in place, though the margins are tighter right now. As home prices continue to rise, determining the ARV (After Repair Value) is like hitting a moving target, making it more challenging to know what you can offer.
I prefer buy-and-hold properties for the long-term play. Cash flow numbers are tight in years one and two but typically look strong in subsequent years. One of my favorite functions of the BiggerPockets calculator is the number projections looking out a few years.
Short-term rentals have also been strong this last year, though more in the suburbs. The city of Austin has homestead restrictions on short-term rentals.
What do most homeowners in Austin do for work?
Austin has a diverse employment landscape: tech companies (both large and startups), major suppliers and distributors, medical, universities, production, and more. There's a strong government presence as well.
What types of industries are moving into the area? Which are moving out?
We aren't seeing much leave the area. As for incoming, the tech sector is seeing the highest growth. With that, we have also seen production and distribution increase as well.
How connected are you with professionals that investors will need post-closing?
Pretty well connected. Due to the number of investors our team works with, we have quite a few professional connections with contractors, subcontractors, service pros, vendors, property managers, etc. We're always happy to help make introductions for people getting into the market.
https://frankbuysphilly.com/wp-content/uploads/2021/07/What-investors-should-know-about-Austin.jpg
906
1360
Frank Buys Philly
https://www.frankbuysphilly.com/wp-content/uploads/2017/10/Bo-Final-Logo.png
Frank Buys Philly
2021-07-29 22:34:17
2021-07-29 22:34:17
What Investors Should Know About Austin Real Estate