As the saying goes, hindsight is always 20/20. I would modify that to: Hindsight is 20/20 if you learn lessons from your past and implement them into your present and future. It's one thing to look back and critically assess what you have done, but it's another step to move past feelings or ideas you perceive. The subjective statement "I did _____ [well/not well]" doesn't paint the picture, the facts, or the result. Did you start with clearly stated goals in the beginning? Did you hold yourself and your team accountable to those goals? And did you make adjustments based on the data?
This morning, I found myself contemplating the question, "If I started over today, what would I do differently in my business?"
Just to be clear, I am not someone who advocates the "woulda-shoulda-coulda" mindset. But learning from our past and from others requires us to review it, understand it, and then grow and execute from it.
My Biggest Successes & Mistakes Thus Far
My Positives  

Built an eight-figure business that fix and flips 150+ houses a year
Helped hundreds of turnkey clients all over the United States and internationally build wealth and freedom through real estate
Creating rental portfolio north of 100 houses
Built a retail real estate team this year on pace to sell over $20M in gross sales our first year of business and a target of $100M in sales in five years

My Negatives

Lost $50k in just ONE real estate deal
Blew it a dozen plus times on hiring key staff
Made the same training and process (or lack thereof) mistakes with staff over and over
Went over budget on construction projects—with one last year $30k+ over budget
Haven't given clear direction or had systems to produce a consistent construction project or give the construction team the tools they needed
Consistently (to this day) underestimate what kind of time, training, attention, and care every single new and seasoned staff person requires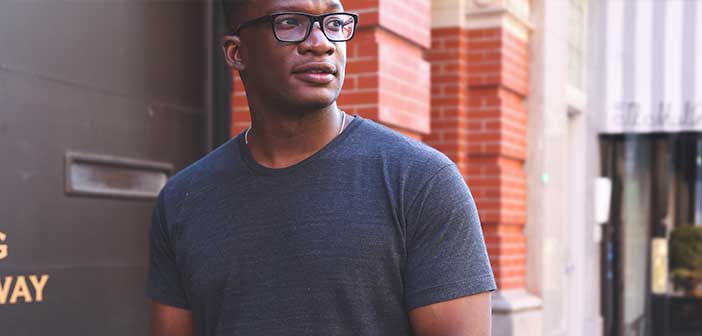 Related: The 3 Dumbest Mistakes Buy & Hold Real Estate Investors Make
6 Questions That Could've Helped Mitigate My Mistakes
Do I have clear yearly, three-year, and five-year goals?
Where am I relative to my goals?
Do I have mentors in my life helping, pushing, and guiding me in all areas of my business life?
Do I understand what success looks like within my business?
Am I leading my team, helping them achieve both their personal goals as well as my own?
Do I have the right people on my team, and have I set clear expectations for them, trained them, held them accountable, and given them autonomy to grow and execute in their positions?
Mentoring & Education
One major thing I would change in my real estate career would be to seek out a mentor early in my business. I could have made so many fewer mistakes in my business and probably saved myself from a lot of pain. I could have set clearer goals earlier and put many things in motion that we have now. I would have read more books and found more opportunities to speak with likeminded people.
This is not to say you need to go to a bunch of guru events or hire an expensive coach. But it does mean you should surround yourself with folks who are doing what you want to do in the future. Learn together, allow each other to make fewer mistakes, and be sure to meet at least every few months. Talk deals, problem solve, and hold each other accountable.
Systems
It's one thing to know how to paint a wall, price out a house to buy or sell, or rent and manage a cash flow rental house. It's another thing to have a clear system around construction, acquisitions, rate of returns, and decisions on what you should or shouldn't be buying. I cringe when I hear new investors say, "I'm not that big. I don't need systems like you have."
On one hand, this is true to a point. There are different problems that come up flipping 10 properties a year, as opposed to flipping 40, 80, 50, or 600 a year. But that doesn't mean that having systems in place is any less important.
In some cases, not having systems with a small business could be even more catastrophic. Say you don't have clear buying criteria, and you buy a flip that loses money. In our business, we can absorb a loss on one deal because we might have 10-15 others closing that are profitable. It would be much harder for a new investor to do so. Plus, effective systems help you hone in on what works and what doesn't so you can constantly improve how your business runs.

Related: What I've Learned (Good and Bad) From the Various Mentors of My Career
Team Members
This has been a massive, painful learning curve. There is an awesome book called The E Myth: Why Most Businesses Don't Work and What to Do About It
by Michael Gerber. I you have a real estate business—or really any business, for that matter—you need to read this book.
In the book, Michael talks about that point an entrepreneur can't do it themselves anymore, so they make their first hire. This is all well and good, except have you created a plan for this hire? Do you have a job description? Is there training to teach them your way of doing things?
One piece I neglected for quite a while was the culture within the organization. Do you understand what you want your business to be? How do you go from just you to a team, a business partner, a full staff with layers within an org chart?
This can be a huge source of constant pain. As business owners, it's time for us to stop hiring folks without a clear plan. We need a strategy for every step of the hiring and on boarding process before the person is hired. We have to be clear on their goals and our expectations for that new team member. We need to provide them the training, the feedback, the accountability, and the space they need to succeed in that spot.
Leadership
I'll tell you this. CEO sits behind my name—and it means absolutely nothing (at least by itself).
What we have learned in our organization is that leadership is not given. It's earned, learned, and taken over time. It comes with experience and clarity on how your business runs.
Only when you've completed the following can you truly be an effective leader within your company:
You've mentored with likeminded people, read everything you can get your hands on, and learned about yourself and your business.
You have clarity on your goals—your why.
You've laid out systems and structure on how to do the things you do in your business.
You've created a road map on how you train within those systems, and you refine them over time.
You've hired staff who are the right cultural, positional, skill, and talent fits for their positions.
You constantly talk about, train on, refine, and hold yourself and your team accountable for the tasks and systems around those tasks that you as a business are responsible for.
You don't promote yourself or any other team members without first being sure of ability to be accountable.
Final Thoughts
If you take away one thing from this post, I hope it's to reflect on what you are doing in your own business. If you are brand new, what do you want it to look like? If you are on your first few flips, wholesales, or rentals, do you have clarity on basic systems and structure in your business? And if you have a larger organization or are doing 20-30+ deals a year, where are you within the spectrum of the business structure? Do you have clear processes, targets, and a team that understands those goals? Are they held accountable? It's time we take the next step in our positions as leaders, and use those skills, talents, and dreams to build incredible businesses doing amazing things.

Where are you on your journey of building the business of YOUR dreams? Where are you stuck, learning, growing, or in need of help?
Weigh in below!
https://frankbuysphilly.com/wp-content/uploads/2018/04/business-plan.jpg
336
702
Frank Buys Philly
https://www.frankbuysphilly.com/wp-content/uploads/2017/10/Bo-Final-Logo.png
Frank Buys Philly
2018-04-29 16:46:19
2018-04-29 16:46:19
If I Started My Real Estate Business Again Today, THIS is What I'd Change