With its wide variety of museums, theaters, parks, and professional sports teams, Chicago is arguably the cultural epicenter of the Midwest. From Millennium Park to the Magnificent Mile, Chicago has a signature urban vibe that's entirely distinct from other major cities.
Though this lakeside metropolis is fondly referred to as the Windy City, real estate agent Michael Scanlon simply calls it "home." Scanlon has been investing in the Chicagoland area for quite a while, and now he shares his firsthand financial successes with other real estate buyers as a top-performing local agent.
Investing in Chicago can be quite profitable, but it can also be complicated. The nuance of different neighborhoods requires a knowledgeable local agent to maximize investment potential. Scanlon shares his thoughts on Windy City real estate in his own words.
Real estate background
I have been a real estate agent since 2019, but I was an investor myself prior to that time. I have my MBA in finance, so I've invested heavily in real estate as well as a number of alternative investments.
In the last 12 months, I have personally done 87 transactions as an agent. I now run a team, and I hope to do 200+ transactions in the next 12 months with them.
I work with all types of clients, but my focus and specialty is investment properties, so I tend to search for investors as clients. In addition, I do a high volume of listings and have helped a number of family and friends.
---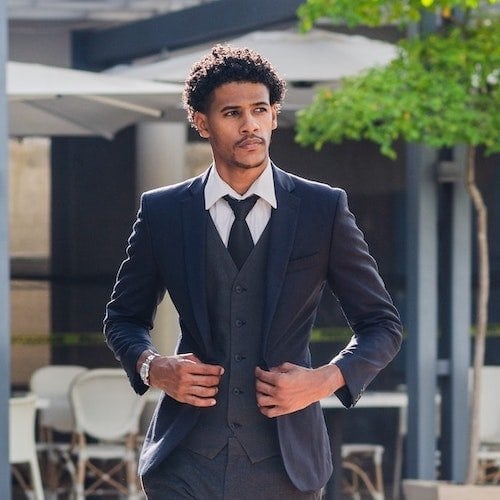 New! Investor-friendly agents
No matter your investing experience or where you're looking to invest, connect with a local agent who knows the market inside and out and can evaluate properties from an investor's perspective. Here's how BiggerPockets's agent marketplace works:
Pick your market
Share your investment criteria
Match with an agent!
---
What makes the Chicago real estate market unique?
Chicago is one of the most affordable major cities. Downtown we can get cap rates of 4%-7%, and many of the suburbs can get into double-digit cap rates. We have all the amenities of a major city, along with a higher average income than most areas with these cap rates.
What kind of numbers can investors expect in Chicago?
Rent varies massively depending on the neighborhood in Chicago. A high-end neighborhood could get 3%-6% cash-on-cash return on a 20%-down investment. However, in some areas those numbers rise to 20% or more—though to be fair, those areas come with their own challenges. Many places in the suburbs we can still find 1% rent-to-price ratios.
How competitive is the market right now?
Chicago, much like other places, is highly competitive. Turnkey single-family homes in the suburbs are going for 10% above asking price or more. Many investment properties are getting offers over asking price within one or two days as well.
On the listing side, I am seeing seven to 15 offers on the best properties in the first two or three days. We are seeing a lot of competition in the market. However, deals can still be found with the right guidance.
What neighborhoods are you most excited about?
I personally like Bronzeville, Hyde Park, and South Shore here in Chicago. There are many areas that are on their way up, but these areas are still affordable.
One drive around shows all the institutional money pouring in. The University of Chicago is growing, and the Obama library should be going in soon. There's an e-sports arena and a proposed casino coming to Bronzeville as well.
To complement the new construction, these areas also have beautiful older brick and greystone buildings that add a lot of character. This part of town is close to the lake and public transportation, and it has golf courses, parks, and many other desirable features.
What types of investment properties do you think investors should consider?
With leverage, the numbers are phenomenal on house hacks here in Chicago. Many other areas (Seattle, San Francisco, New York) I hear it is harder to house hack. Chicago is a tremendous house hacking market.
What kind of rental demand are you experiencing in Chicago currently?
Rental demand in the suburbs is strong. Downtown will always have some demand, but many people moved out of high rises during COVID-19, so that market has waned slightly.
---
More on local markets from BiggerPockets
---
Which real estate strategies are having the most success in Chicago?
House hacking is hot, both multi-family homes in the growing areas and condos (by the room) in desirable downtown neighborhoods. BRRRR deals are successful in some areas that may be seen as less desirable—the numbers work and there's less competition. Buy and hold strategies can also work in a number of neighborhoods here.
What do residents do for work? Are there any industry changes expected?
As a major metropolitan center, Chicago is incredibly diverse, and we do not rely on specific industries. Some areas of Chicago have seen Amazon fulfillment centers boost their economy, but overall, Chicago is extremely well-rounded in terms of industry.
What is your post-closing referral network like?
We have a network of preferred vendors we can recommend, though every investor should do their own due diligence.
What do you love about Chicago personally?
Chicago has the best food, the most museums, and a tremendous summer culture. (As Kanye said, "summertime Chi!") Any place in the city is no more than 30 minutes from a forest preserve and about an hour from farmland. Within the scope of Chicagoland, we have the best of two different worlds: urban and rural. It's a great place to live and a great place to invest.
https://frankbuysphilly.com/wp-content/uploads/2021/08/Why-the-Windy-City.jpg
906
1360
Frank Buys Philly
https://www.frankbuysphilly.com/wp-content/uploads/2017/10/Bo-Final-Logo.png
Frank Buys Philly
2021-08-19 22:47:59
2021-08-19 22:47:59
Chicago Real Estate Market 2021: What Investors Should Know