"One of the most important leadership lessons is realizing you're not the most important or the most intelligent person in the room at all times." —Mario Batali
If you don't agree with this statement or even see its value, then I think you will have a VERY hard time being successful in this business of real estate investing. As with every business, a successful real estate business is a team sport. The best teams win the most. And the best leaders surround themselves with smarter people than themselves all the time. It is that simple. (Side note: When I say "smart," I don't only mean "book smart." I mean "street smart" as well.)
I can tell you that we are always working on building the best team possible. It is an evolving process. We have come a long way in 10 years, but there is always room for improvement.
It can seem a little daunting when someone is just starting out; however, forming a great team is incredibly important at any stage of the game, especially early on. Remember, your team will evolve as YOU evolve. Still, you want to start off on the right foot with the right people.
Before you go out and form a team, I would highly encourage you to determine your niche, your market, and your strategy. I don't care if you get the smartest people in a room and begin working with them; if you are not focused and super clear on your plan and strategy, then NO team member will be able to help you. The more specific you are, the better people will be able to help you achieve your goals.
So here is a list from A to Z of key people you need on your team for optimal success.
20 Must-Have Team Members for Real Estate Investing Newbies
1. Mentor
I know there is a TON of articles and blog posts written about this topic of mentorship. However, I can't stress this team member enough. I would encourage you to find someone (local if possible) who is where you want to be in 5 years. Once you find this person, find out how you can help them achieve their goals faster. Then and only then will they be happy and willing to help you achieve your goals and mentor you through the process.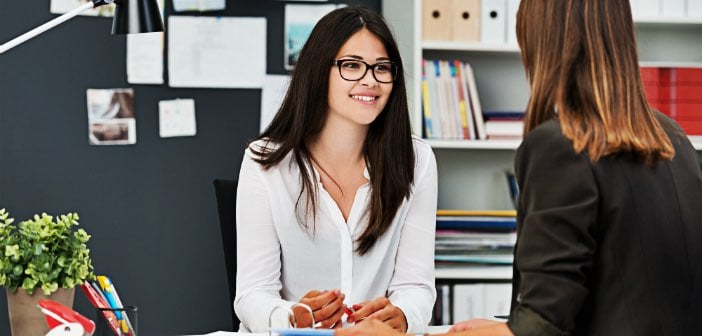 2. CPA
This is a very critical person to your team. Obviously, you want to ensure they have real estate investing experience. However, above all else, you want to make sure your CPA is a real estate investor themselves. Our current CPA is an active real estate investor and simply understands the business more than other CPAs we have had who did not own investment property.
Related: How to Hire Amazing Team Members for Every Real Estate Process — From Finding Deals to Renting Them Out
3. Attorney(s)
This is also a BIG one for any new real estate investor. You want to find an attorney who can help with basic real estate knowledge, but who also has the ability to put together partnerships, etc. As a newbie, you want to have an attorney who can help you through real estate closings and will help review all documents, etc. Again, an added bonus is having an attorney who owns investment property as well.
4. Banker
It is always recommended to begin to get your financing together BEFORE you actually need the money. You want to have the relationships and terms established up front before you make any offers. That way, when you begin to run your numbers and analyze deals, you will be able to know if a deal is a good one or one you should pass on based on the terms the bank gives you.
5. Insurance agent
You would think all insurance agents/brokers are the same, but they are not. Some insure investment property, and some do not. Some insure properties you are going to flip, and some do not. You want to find a local, hands-on agent who can help you with your insurance needs. You also want to shop around. There is one insurance company we work with that just insures our single family homes because they give us the best price. There is another insurance company that insures all of our large multifamily purchases. Different insurance company specialize in different areas. Know what you are getting yourself into.
6. Hard Money Lender
Some new investors will rely heavily on a hard money lender when they get started. Other newbies will not go near them. Regardless, you want to have options when you are in the midst of financing your deals. With some deals, having a hard money lender makes sense; with other deals, it does not make sense. Again, it is helpful to find a hard money lender that you are comfortable with, who you trust, and who trusts you—again, BEFORE you find your deal.
7. Private Money Lender or Equity Partner
This might be a tough one for newbies, but it is possible to line up a private money lender or even equity partner early on. The reason it is tough for newbies to get private money is because most private money lenders/equity partners want to see the person they are partnered with have some investing experience under their belt. However, this team member might be possible for you if you position yourself as the feet on the street, with them as the money partner. You both are new to the business but are willing to bring something different and unique to the table.

Related: The 6 Things You NEED to Train Your Real Estate Team Successfully
8. Real Estate Agent
Always a great team member to have aboard. My only suggestion here is make sure that the real estate agent works mostly with investors, not homeowners. As you will see, a homeowner and an investor are completely different customers. I have rarely found a real estate agent who is great at catering to both customers. It is OK if their business is 60/40 or 70/30, but I would steer clear of the agents who can be all things to all people. They will waste your time and send you the wrong property.
9. Wholesaler
As you can see, we are moving into the stage where you are looking for deals. In today's competitive market, you HAVE to employ various strategies—at least three or four. That way, you are always uncovering deals and getting deals presented to you. Remember, if you work with a wholesaler and decide to drag your feet and not move quickly, they will NOT take you seriously. Wholesalers, agents, etc. want to work with investors who can CLOSE and do not waste their time. I would recommend you work with a few wholesalers who specialize in your market.
10. Birddog
These are people who might have a full-time job but have the type of jobs where they are always out and about and might have the inside scoop for potential opportunities. These are also people who aspire to be real estate investors and are looking to share leads with other investors, typically for a finder's fee.
11. Title Company
We typically work with the same title company in NJ and the same title company in PA. This builds a long-term relationship with the title companies, and they are more willing to go above and beyond when they know they are going to get repeat business.
12. Well-Connected Business Professional
I know you might be reading this one and think, "What is a well-connected business professional?" These are well-connected business folks who work closely in your markets. These people know everyone in the area and know how to make things happen.
These are great people to have on your team and to begin to form a long-term relationships with. These are folks you want to find ways to help as well. Remember, relationship building is a two-way street. Over the years, some of our best team members were unrelated to real estate investing. These are rain makers, and you want to have a couple of them in your corner.
13. General Contractor
I know this one must be an obvious one, but unless you are a general contractor yourself or have your license, this one will become very important as you look to renovate and rehab properties. We have been through our fair share of GCs over the years; however, I can tell you, you should always, always be looking for GCs.
Contractors come and contractors go. You always want to have GCs that you trust on your team. When you find a great GC, remember to take good care of them. Pay them promptly, be clear with the scope of work, and be super clear on expectations with both money and project timeline. You may want to give them an additional bonus or financial incentive if the project gets done under time and under budget.
14. Plumber
If you own older rentals, you will ALWAYS need a reliable plumber on your team. We have been working with the same plumber for 10 years and trust him with any property! Find a good one, and again, take good care of them.
15. General Handyman
When we started out, this was a challenge for us. It was hard to find a reasonably priced handyman. But they are out there. Find one that can grow with you as you grow your portfolio.
16. Electrician
Another key subcontractor you should have on your team.
17. Pest Control Company
Again, if you have older buildings as rentals, you will need a good pest control company. We have a lot of rentals in Trenton, NJ, which is an urban community with properties very close to one another. Since these types of properties are older, pests tend to be more prevalent. We have a bed bug company, bed bug dog sniffing company, and a regular pest control company—all of which we give repeat business to.
Related: The Quick Guide to Hiring For Entrepreneurs: How to On Board Quality Team Members
18. Cleaning company
You might not need this company for a while, but when you are almost ready to list your rental after the rehab, you will DEFINITELY need this company then! Again, it will be great for you to find a company that you can give repeat business to as you grow your portfolio.
19. Property Manager
You might decide to manage your property/rental yourself, or you might want to outsource it. Either way, it is always helpful to begin interviewing property management companies in your focused trading area. First, you want to know what they charge, what they offer, even their perspective on the local market. You'll want to learn about your potential competition as well!
20. Accountability Group
Last but not least, you want one of your team members to be a peer (someone who is also looking to invest in real estate) who can be an accountability partner for you. You are going to set a lot of goals, and the last thing you want is to fall short on your goals because you get distracted or lose interest. Find someone who can support you (and someone who you can support) to help stay accountable to goals and strategy. Meet/talk at least monthly. If you want to be ambitious, schedule weekly calls!
I hope this list of 20 essential team members will help get you and your real estate business moving in the right direction. Remember, to build long term relationships with others, you need to help them achieve their goals. The best relationships always have a win/win element.
We're republishing this article to help out our newer readers.

Good luck on your journey! Anyone essential that I am missing?
Please leave your comments below!
https://frankbuysphilly.com/wp-content/uploads/2018/04/20-MUST-HAVE.jpg
336
702
Frank Buys Philly
https://www.frankbuysphilly.com/wp-content/uploads/2017/10/Bo-Final-Logo.png
Frank Buys Philly
2018-04-17 16:07:37
2018-04-17 16:07:37
20 Must-Have Team Members for Real Estate Investing Newbies